Learn about the potential pros and cons of running your own independent business, all before you ever make the leap!
In this complete video series from Portfolio by MODERN SALON:
Hear what it takes to become an independent salon professional from industry-leading experts who've already stepped out on their own
Be better equipped to make the decisions necessary for becoming an independent stylist
Candid thoughts, personal experiences, and invaluable insights from the industry's most in-demand artists, stylists, and beauty professionals
This video series is perfect for:
Stylists looking to go independent
First-time salon owners
Recent beauty school grads
Chapter 1: Jumping Into the Unknown
In this episode:
Learn from those who just recently went independent, as well as those who have been doing it for years, what it's REALLY like to take the leap to becoming an independent salon professional
Chapter 2: The Money Myth
In this episode:
Learn whether going independent may open up more financial opportunities for you or not
Chapter 3: Surround Yourself with Greatness
In this episode:
Learn about the importance of finding mentors and building a support network as an independent
Chapter 4: Choices, Choices, Choices
In this episode:
Learn about the various types of working opportunities that are available to you as an independent
Chapter 5: Setting Up Shop
In this episode:
Learn how to set up a work environment that it is conducive to both your comfort and your clients', but won't break the bank
Chapter 6: Getting Down to Business
In this episode:
Learn what the most important priorities and pitfalls are in running your business as an independent
Chapter 7: Differing Opinions on Retail
In this episode:
Learn whether selling retail or using affiliate links could be best option for you in generating additional revenue streams
Chapter 8: How You Use Technology Is Up to You
In this episode:
Learn about the importance of technology in your business in everything from booking to bookkeeping
Chapter 9: Making a Name Through Marketing
In this episode:
Learn how others use social media and traditional marketing to make a name for themselves as independents and keep revenue coming in
Chapter 10: It Won't Be Easy, But It WILL Be Worth It
In this episode:
Learn why all of the excitement and sacrifice related to becoming an independent is worth it for so many people
Chapter 11: Growth and Expiration
In this episode:
Learn how to start thinking about life beyond the chair and get advice on securing your future as an independent
​Meet Your Course Instructors:
Cyd Charisse
Coach Cyd Charisse has been coaching industry leaders for the past 13+ years. She is the co-creator of Destroy The Hairdresser and focuses on empowering salon owners to build stability, structure and strategy. She focuses on building strong brands, empathetic leadership skills, and transforms the financial futures of the salons she coaches. As a life and career coach, Cyd has enhanced the personal lives and paychecks of those she has worked with through one on one education. Cyd is also a blonding Specialist in New York City and has completely built her business through social media marketing.
destroythehairdresser.com
Instagram:@cydcharisse
TikTok: @cyd_charisse
Visit Cyd's Facebook Page
Pinky Dillon
Pinky has been a celebrity stylist for 20 years. Experienced in many aspects of the beauty industry, she has had success with education seminars, as a platform artist, and on set with numerous performers. She has been a set stylist and extension specialist for over 11 years.
A stylist to the stars in everything from to TV to movies, and from fashion runways to music videos, Pinky prides herself in her students' achievements, helping them to grow as professionals within the entertainment industry, always giving back and trying to change peoples' lives one hair strand at a time.
makeupschools.com
Instagram: @hellopinkyhair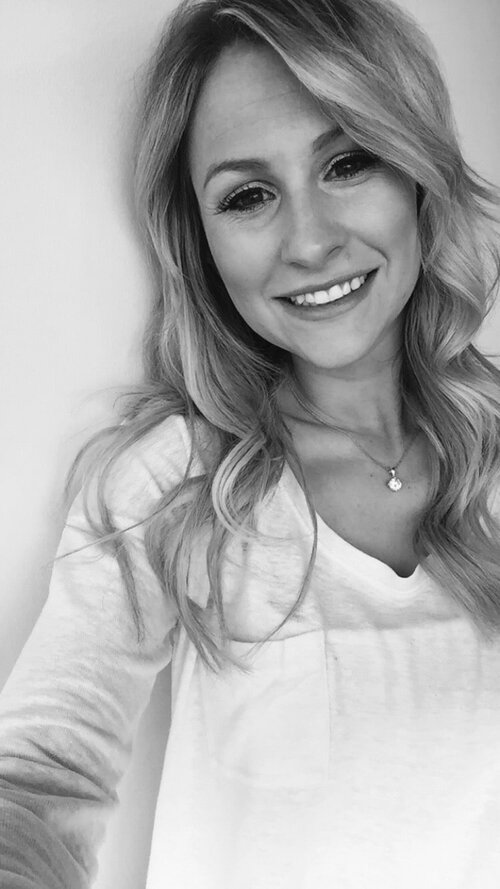 Kelly Johnson
Kelly Johnson is a Chicago-area Master hair stylist who has been licensed for 10 years. She began work as an assistant at a salon at the age of 16 and fell in love with the beauty industry. She specializes in blonde hair, extensions, and balayage. After years of working for others, she just recently went independent and she can't wait to see what the future holds for her business.
salonlofts.com/kelly_johnson
Instagram: @kellylynnhair
Patricia Nowakowski
In the last two decades, Patricia has built a lucrative brand and gained extensive knowledge in business leadership. Patricia owns a successful eight chair commission salon and six salon suites. She is a skilled course creator and has helped stylists across the United States and Canada work less and make more behind the chair.
Patricia specializes in leadership, marketing, and recreating salon culture. When working with Patricia, you can expect to walk away with a solid understanding of taking your business and team to the next level and a plan to get you there.
opulentbeautyllc.com
Instagram: @patricia_opulentbeautysalon
Michele Pelafas
Michele Pelafas, principal and founder of Michele Pelafas Inc., has over 16 years of experience in the spa, beauty, and medical spa industry with hundreds of projects in her portfolio including award winning designs. She is an educator and expert in the design field, a frequent speaker at industry trade shows, and featured in industry trade publications. Michele's company embodies her personal style and passion which is inspired by her love for fashion, travel, and trends. However, her greatest passion is creating value and meaning in the smallest of details that make a difference in people's lives through her designs and the interior environment.
michelepelafas.com
Instagram: @michelepelafas
Visit Michele's Facebook Page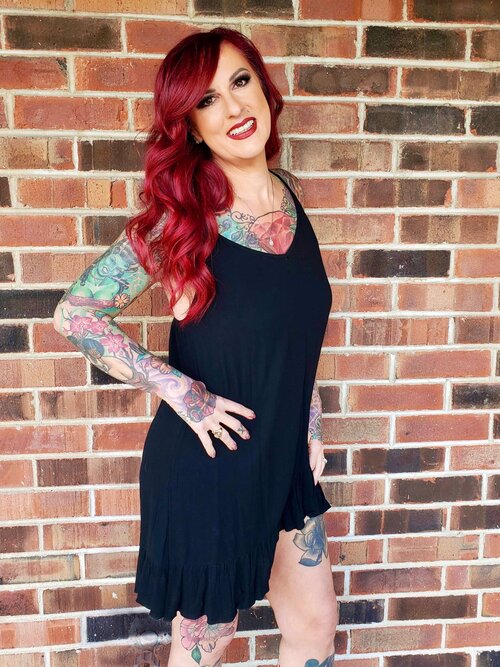 Elyse Rox
Elyse has been a professional hair stylist and colorist since 1992. Her artistic vision, in-depth industry knowledge, and impeccable eye for the latest trends allow Elyse to provide her clients with styles, and color that not only suit their personal tastes, but keep their hair healthy and looking fantastic. Elyse prides herself on her natural ability to find a style that suites each person and/or event. Ranging from contemporary to classic to outlandish and wild to reserved and conservative, every style Elyse creates is done with both flair and professionalism.
myrockitstudio.com
Instagram: @elyserox00
TikToK: @elyserox
Visit Rockit Studio's Facebook Page
Ivan Zoot
Ivan Zoot is President and CEO of Zootcuts Inc., and a trainer, coach, mentor, and educator with 30+ years of presentation experience. He also founded Zootcuts Family Hair Center in Chicago, IL, where more than 300 haircuts are given every day.
Ivan holds patents for unique beauty tools and haircutting techniques and systems, and is the creator of the ClipperGuy hair care product line, licensed to John Amico professional hair care.
Ivan also holds three Guinness World haircutting records for world's fastest haircut, most haircuts in one hour, and most haircuts in 24 hours.
ivanzoot.com
Instagram: @ivanzoot
Twitter: @ivanzoot
Visit Ivan's Facebook Page
Originally posted on Modern Salon